Absolute Auction vs. Reserve Auction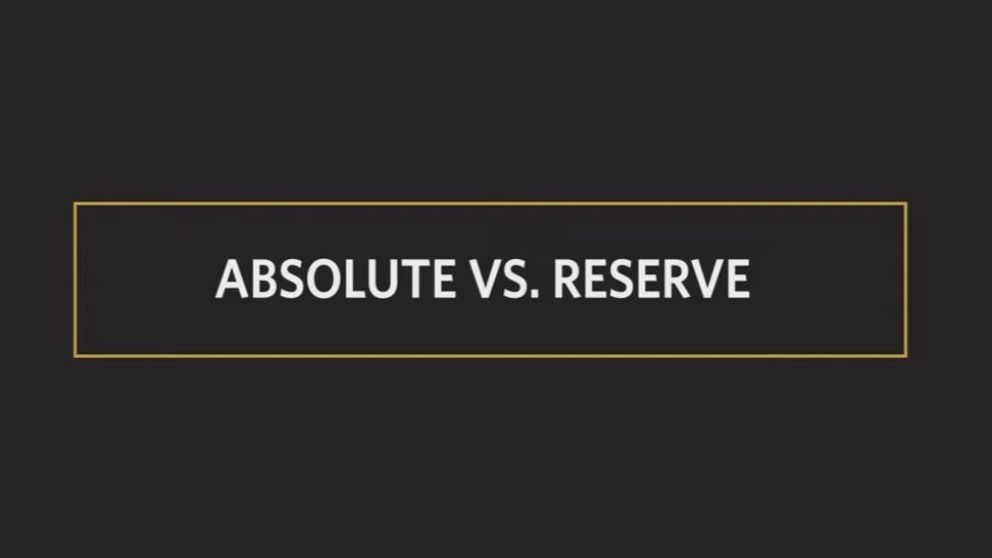 What's the difference between an absolute auction and a reserve auction?
You're asking all the right questions! Let's begin with this: Target Auction sells only non-distressed properties at auction. Our properties will convey title to the buyer free and clear of all liens and encumbrances. This differs greatly from many government and lender auctions making our properties a much simpler choice for buyers.
What is a Reserve Auction?
The "reserve" or "minimum" bid refers to the acceptance process of the high bid by the seller, and there are two types of reserve auctions:
In a non-disclosed reserve, the decision of whether or not to accept the high bid is at the discretion of the seller. This is sometimes referred to as a "subject to confirmation auction".
In a disclosed reserve, the seller is committed to approving the high bid if it reaches or exceeds the previously disclosed minimum bid.
What is an Absolute Auction?
An absolute auction will award the property to the highest bidder. There is no "reserve price" or "minimum". It is important that the seller be prepared to accept the market's valuation as expressed in the bidding. An absolute auction tends to bring in more interest from buyers and can spearhead competitive bidding resulting in a lucrative transaction for the seller.
With either of these methods of selling, once declared the winning bidder, the buyer must have the necessary funding to close the transaction which is typically a 10% down payment and closing the transaction within 30 days.
If you are interested in selling real estate, please allow Target Auction Company the opportunity to detail the benefits of our auction platform and provide you with a free consultation. We can offer the information and advice needed to make a sound decision regarding the sale of your property. We can be reached by email, at 1-800-476-3939 or visit us at www.TargetAuction.com.
---