Reviews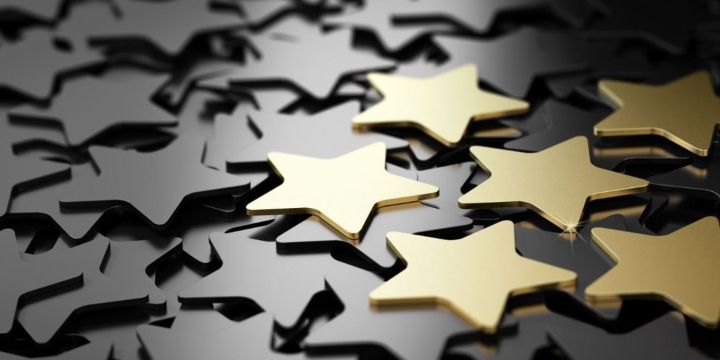 Target Auction can generate a larger audience of buyers for your real estate. Our experience and integrity are unmatched.
I Would Like to Sell for Market Value!
See what our clients have to say:
Luxury Home & Acreage
I was cared for from beginning to end with a successful sale and incredible communication. I was never in the dark about anything or left wondering "what if". I knew the best decisions were made because we made them together. Their professionalism is top-notch! I highly recommend Dewey Jacobs and his team at Target Auction.
Seller, Holly Langster
Equestrian Property
The Target Auction model is a proven strategy that brought me the best outcome possible. The transparency and collaboration across the board made it the best experience I could have ever expected. I would recommend the Target Team without reservation to anyone.
Seller, Kate Redmon
Luxury Estate
We absolutely made the right choice to use Target Auction as opposed to other sales methods. They managed every detail with competence and integrity. In every way, they exceeded our expectations. Their effective marketing resulted in nationwide bidders and most important, we received a stellar price!
Seller, Johnny Musso
Historic Bed & Breakfast
We want to take this opportunity to thank you for your assistance in selling our property Abingdon Manor, Inn & Restaurant. Your patience and persistence in dealing with our buyer made it possible for the transaction to move forward to successful completion. We were impressed with the comprehensive and thorough marketing plan you and your staff developed to advertise the sale of the property and it certainly generated a great deal of interest in the Inn. Communication with the entire team was never an issue. Your assistance has allowed us to realize our retirement dream, and we thank you for that.
Seller, Micheal Griffey
Waterfront Home & Lots
The Target team more than exceeded our expectations! My mother's waterfront home had been listed off and on for 20 years through traditional methods with little or no activity or potential buyers. Dewey and his colleagues put together a laser-focused plan, targeting buyers in multiple states from coast-to-coast, and even more buyers regionally. We were amazed at how much interest they generated in such a short time. In only 90 days, we went from signing an agreement with Target to selling this unique property for MORE than the original asking price WELL ABOVE market value! We could not be more impressed with the process, communication, follow-up, and professionalism.
Seller, Julia Malone

Event Venue
My husband and I had a great experience working with Target Auction. Easy to work with, knowledgeable, and professional.
Buyer, Teresa Moody
Recreational Land Tract
As a real estate attorney since 1998, I found Target Auction to be professional and willing to guide our company in an educated manner. Extremely satisfied, and I have already suggested them to other people.
Attorney, Alex Ghio
Real Estate Auctions
Target Auction is a great company to work with! Jeff and Dewey are always easy to talk to and full of information. They have a great team and I highly recommend them!
David Warren
Mountain Home
I just wanted to express our appreciation on the successful sale of our North Carolina mountain home. The online auction worked out great as we had numerous bidders from several different states participating. We would highly recommend your services.
Seller, Beverley Connell
Commercial Assets
When looking for a great team to auction your property, Target Auction gets the job done! Jeff and his team explained the process from start to finish and communicated with us along the way, so we knew what to expect while selling 2 seperate properties. We closed in less than 90 days (from engaging Target) and recieved a great price on both. I highly recommend Target Auction to anyone looking for a quick sale at a market price.
Seller, Hugh Edwards
Recreational Land
It was a pleasure working with Jeff, Anita and Chase at Target Auction on the sale of our property. Their marketing was very professional and we had bids from several different states. We liked the Online Auction and considered it a success for the seller and buyer.
Seller, Sylvia Lathem
Texas Retreat / Home
It was a pleasure working with your firm getting our unique Texas home sold. Being the listing agent with Coldwell Banker, it was important to be involved and you kept us informed throughout the entire process. Hopefully, we can work together again, and I would happily recommend your services to any seller or listing agent.
Listing Agent, Karla Ditto
Residential Home
Unbelievable that we were able to sell this property so quickly! Jeff was very professional and handled everything in a manner we could not have done. Hats off to Jeff and his staff!
Seller, Richey Holcomb
Executive Home
"I couldn't have sold it for more money with traditional methods. It worked for all involved, we obtained 110% of the appraisal price. All parties were satisfied and I thought the process was very smooth from start to finish. I look forward to working with Jeff again and would definitely recommend him and his services."
Listing Agent, Mike Pennock - RE/MAX
Estate/Heirs
Dewey, we really appreciate all your hard work and expertise in getting our real estate sold. Your communication was prompt and courteous. The end results were better than we expected, and everything got wrapped up in a timely way. We would highly recommend Target Auction Company as being professional, friendly, and hard working. Thanks so much!
Seller, Jeanie Payne

1031 Exchange
We are a 1031 Exchange Intermediary and our client decided to sell their portfolio via Target Auction. We had the pleasure of working with Jeff Hathorn. At all times, he was proactive, professional, and consultative. This was critical since this was a 1031 exchange. His and his teams' efforts lead to a seamless and smooth closing and a happy client. Thank you!
Drew Monaghan
Residential Homes
Target Auction performed just like they said they would. We worked together on a project to auction several of my client's properties. My client was not a distressed seller, he simply wanted to sell a volume at one time and use the proceeds to do a 1031 Exchange. Everything sold and closed as scheduled! Target Auction is extremely professional and easy to work with. It was a win - win for everyone, and I highly recommend their services. I'll be recommending them to more of my clients in the future!
John Patton - Patton Investment Properties
Event Venue
Thank you for all your efforts in selling our residence/event venue. You found an out-of-state buyer for both the real estate and our furnishings and your team did a great job making the whole process so easy.
Seller, C. Lewis
Buckhead Estate
"It is with pleasure and gratitude that we share our experience of working with you and Target Auction Company in the sale of our luxury home. The expertise at each phase of the sale was superior. I would be happy to share our positive experience with any prospective sellers you may have."
Seller, Eric Prokow
Downtown Office Buildings
I would like to pass on my appreciation to your team for selling my office buildings, you were able to achieve success after much hard work. I was impressed with the activity that was generated by your marketing campaign and the online auction. Your proactive efforts produced an out of state buyer and is the reason these properties are SOLD. Your transparency and communication is also refreshing and those traits are becoming rare these days.
Seller, KLW Holdings, LLC
Recreational Land Tract
I would like to say thanks for an excellent job in selling our recreational/development acreage tract. We could not be more pleased with the outcome and would highly recommend your firm.
Seller, R. Tumlin
Contemporary Home in Kalamazoo, Michigan
"Target achieved a higher price than we expected and did it quickly. Can't thank you enough. We are very happy."
Seller, M. Libin
Residential Portfolio
I recently had the opportunity to work with Target Auction & Land Co. on a multi-million dollar real estate portfolio sale and couldn't have been more impressed. The Target staff were organized, thorough and efficient. They made it a point to get out in front of potential problems and solved them without them becoming issues. As a real estate attorney, who has closed thousands of deals, I was truly impressed by the level of service they provided.
Closing Attorney – Ryan Laufenberg
Commercial Property
"I wanted to find an alternative that would allow me to sell my property quickly and for a fair price and was very pleased with the results as the sales price exceeded over 200% of my reserve."
Seller, Wayne Smith
615± Recreational Acres
"It was a pleasure working with Target Auction on the sale of our acreage. Their marketing was very professional and we had bidders from several different states. We liked the online auction and considered it a complete success."
Seller, E. Lathem
Miami-Dade & Broward Counties Portfolio Buyer
We just closed a complicated 15 properties deal with Target Auction! Jeff and Chase were great, always answered the phone and worked hard to put the deal together. Hopefully, I can buy more from them soon!
Buyer – A. D'Aessandro
Florida Homes
If you are looking to sell your home or homes, this is the place to go. They make the whole process so simple and easy. Their advertising attracts the best buyers, I ended up with more than I expected in the general market. Thank you Target, you can count on a repeat customer and many referrals!!!
Closing Attorney, Gary Laufenberg
Home Buyer
I had the best experience buying a home with help from Target! The company answered all my questions and made the purchase quick and easy! They were very professional and was easily accessible to answer any questions or concerns I had.
Buyer – V. Hanners
Buckhead Estate
Harry Norman Realtors represented the purchaser and were great to work with. "There have been a few auctions in Buckhead but none as successful as this. Target Auction out-performed them all."
Buyer Broker, Alyson Becker of Harry Norman, Realtors
Subdivision Lots
I wanted to say thank you for the great job in selling my residential property. You guys promoted the property the way it needed doing in today's marketing environment, it brought in the buyers. Because of your hard work, we are now 100% sold out and every transaction closed on schedule. You guys are the pros in the real estate auction business.
Seller, D. Morris
Luxury Brow Home with Spectacular Views
Allowing Target Auction to sell my property was the best decision. They are an incredible company with extremely efficient and professional personnel. They were able to successfully sell my Luxury Brow Home in a remote area. I was thoroughly excited and overwhelmed by the price that I received and with the turnout of people to the auction. They know how to bring the exposure and interest! It sold for more than my asking price, great result!"
Seller, Carolyn Wall
Large Acreage Tract
I wanted to relay my sincere appreciation for a fantastic job. Everyone put forth a tremendous effort to make this sale a complete success.The auction itself could not have been any better. I look forward to working with you again and I would highly recommend your services to anyone.
Seller, L. Lovejoy
Two Online Auctions - Commercial & Acreage
After two successful online auctions, I wanted to express my appreciation and satisfaction with your company in selling my family's commercial properties and acreage. Your marketing efforts proved successful by bringing in numerous prospective bidders. Your team did a remarkable job from start to finish.
Seller, L. Simmons
Multi-Property Commercial Auction
On behalf of myself and RaceTrac Petroleum, we would like to express our appreciation for the great performance on our commercial property event. Our properties were located throughout 10 states and your firm did an excellent job in facilitating all aspects of the sale from start to finish. We are pleased with our venture with Target Auction Company and happy to recommend your services.
Seller, G. Theodore
Cahaba River Waterfront Lot
Target Auction lived up to everything I could have expected with an auction company. I had been saddled with a hard to sell parcel of land and they made the whole process remarkably easy. They handled all the paperwork, legal issues, and inquiries leaving me little to do but to sit back and watch. Highly recommended.
Seller, J. Netterville
Commercial Building
Your online auction proved to be successful in creating a sense of urgency in the marketplace and creating numerous bidders. Between the upkeep, maintenance, taxes and insurance, it was the best business decision I could have made. If you ever need potential clients to contact me, I would love to share my experience.
Seller, D. Neal
432± Acres in Resaca, Georgia
"I have been VERY impressed with you and your company. You were responsive, professional, and got the job done. If you ever need a reference, please feel free to use me."
Seller, K. Whitehead
Three Commercial Properties
"After having our three properties listed with three different Realtors for four years with no success, I contacted Target Auction and closed all three properties in about three months. You were pleasant to work with and kept me informed through the whole process. Great company to work with."
Seller, Nina Smith
Sandy Springs Gated Estate
"I am so thrilled with our new place and it would not have happened without you guys! We will be forever grateful. I highly recommend Target Auction Company to sell your home! Thank You!"
Seller, E. House
Free-Standing Restaurant Building
"I hired Target Auction Company because they reach the most qualified buyers. Great job by you and your team! We thank you for all the hard work."
Seller, Craig Williams
Residential Acreage
"I highly recommend them. They work hard to please and we got a great price for our property. You can't go wrong!! Thank you so much. The whole process was effortless and professional".
Seller, Janet Gilbert
Luxury Bayfront Estate
"Our goal was to downsize, scale down and enjoy life. Through your program, we were able to accelerate the process. Target was able to generate a buyer that reached our reserve of $3.2 million. The response was overwhelming with over 50 tours, from 7 states within a two week period."
Seller, Bob Barnett
European Masterpiece
"We had been unsuccessful in finding a buyer for over four years using conventional methods. There is such a limited market for a house in such a high price range. We knew that the key to a sale was finding the "right person." Thanks to the great job you guys did in marketing. We found that person."
Seller, Sheron Johnson
Buckhead Estate
Target was pleased to work with the listing company, who is one of the leading brokers in Buckhead. "You guys are very pleasant and professional."
Listing Broker, Glennis Beacham of Beacham & Company, Realtors
Lakefront Home Sites
"I wanted to say thank you and job well done for the auction and subsequent sales of our entire remaining lakefront inventory at Smith Lake and you were able to exceed the market! I was also very impressed with your follow through and attention to detail as you shepherded all of the lots to a successful closing."
Seller, Derek R. Waltchack, Shannon Waltchack Commercial Property Management
Residential Development
I wanted to make you aware of how pleased I am with Target Auction Company. It was a pleasure working with you all. After buying from you in the past, I immediately thought of Target when it was time to get my properties sold. An auction was the best route and it enabled me to move numerous properties in a short time.
Seller, J. Young
Land Tracts
"Thanks for the professional manner in which you conduct your business. It is noticeable and appreciated."
Seller, N. Gilbert
Bald "H" Farm
"Hiring your firm to handle the sale of my family farm was the right decision. We appreciate you keeping us informed throughout the entire process."
Seller, Cindy A. Brown
Luxury Lakefront Estate
"We were very pleased with the marketing campaign and the 60 plus property tours were most impressive. You even generated an offer prior to the auction we were happy to sell for."
Seller, Terry W. Johnson
Upton's Vestavia Estate
"It is with great pleasure I write this letter as my personal endorsement of Target Auction. In a matter of 90 days, I had sales proceeds equal to 99% of the asking price in hand."
Seller, David Y. Upton, CraneWorks
Luxury Mediterranean Home
"Through your efforts and advertising, we were able to conduct a very successful event. Everything associated with this campaign was conducted first-class. Our decision to sell our home at "Absolute Auction" was the most important decision we made!"
Seller, Gary Self
Premier Home and 108 Acres
"As a purchaser at Target's auction, I am very pleased with our purchase. Target made the buying experience smooth and easy."
Buyer, Ashley DeLorme
The Historic Wagon Box Inn
"l want to compliment everyone for the excellent work on the very successful sale of our Wyoming property. We were impressed with the personal attention; it is rare to find a company concerned with customer service today. You did an excellent job in reaching the marketplace, with nationwide responses."
Seller, Andrea Phillips