Online Real Estate Auctions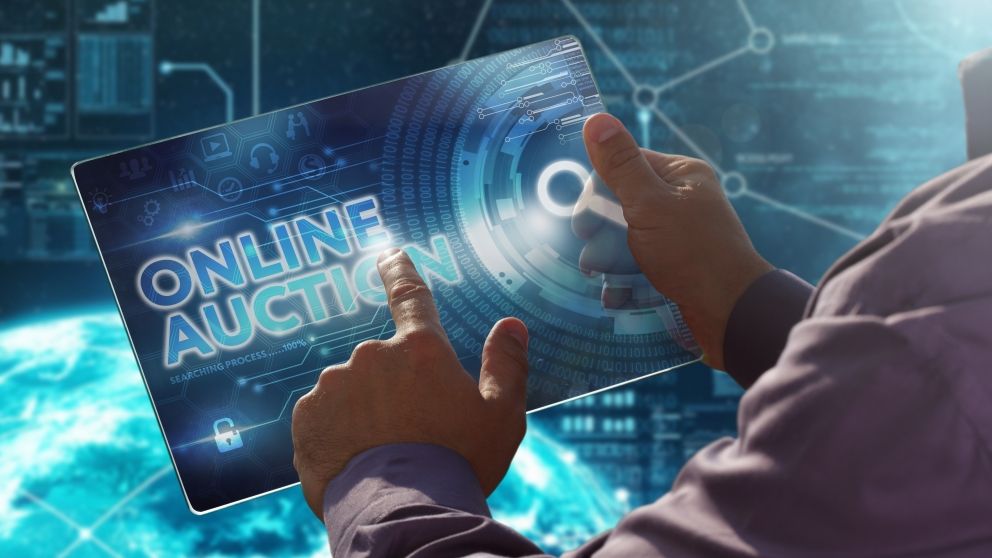 We can generate a larger pool of buyers
Simply put, an online real estate auction has many positive aspects including being buyer-friendly and is a must to consider in the existing marketplace. Selling real estate online may seem new, but Target has been doing it for years. However, in recent years it is typically recommended for every auction marketing campaign we conduct. We can generate a larger audience of buyers competing for ownership because they are not limited by geography.
Today, convenience and privacy are high priorities. That includes searching for and purchasing real estate. Online bidding is fast and easy and helps buyers keep their anonymity. Our buyer profile is generally high net worth individuals, CEOs, business owners, executives, and high-profile people who are busy and consider their time valuable. With the use of online bidding technology, it makes buying real estate easier and more convenient, bid with the stroke of a key. We find this to be true with out-of-town and out-of-state buyers and it is appreciated for its simplicity by local buyers, as well. Target's bidding app allows bidders to participate from anywhere at any time.
Online bidding is convenient and easy – buyer friendly
Buyers are not limited by geography
Online auctions are a simple way to place a bid
Real estate buying is made nearly effortless
The Target mobile app allows participation from anywhere
Target's principals have been in the real estate auction world for many years with extensive experience and have seen many changes in the industry, the impacts of the economy from expanding to recessions (several times), as well as the tools used to market and sell valuable properties. Here are a few of the tools and methods we have personally been part of developing:
Multi-channel media campaigns
Upscale marketing for valuable properties in connection with the auction format
Aiding the buying process by providing due diligence in advance, creating a more comfortable and knowledgeable buyer and in turn generates a higher price and ensures a successful closing
Using a buyer's premium to offset sellers' expense
Engaging with listing and buyer brokers to assist on both sides of the transaction
Online bidding is now the tool to better serve our sellers. The old school process for remote bidders required jumping through numerous hurdles to allow buyers to bid by phone, these hassles are eliminated by the online bidding platform. You lose nothing with online bidding but gain bidders that otherwise would have not participated if required to attend a live sale. All property must be marketed to the proper buyer profile, it is still a key component to a successful sale. A typical marketing campaign consists of proven traditional methods as well as utilizing the technology available to showcase the property. Buyers are using technology to search for real estate so why not allow them to make offers/bid using that technology? Our bidders are vetted in advance by having access to the "Terms of Sale" and the "Contract for Sale and Purchase" prior to the start of the bidding period. As part of the due diligence, they must "agree" to these terms when registering to bid. We call each registered bidder prior to approving them to bid. Today, most aspects of purchasing real estate are completed online, this includes signing the purchase agreement. One bidding platform feature that you should be aware of is the "auto-extend" component. Simply stated, this allows the bidding to continue until all bidders have bid their maximum dollar amount.
Online bidding is just another way to submit an offer, a different platform for placing a bid. So why not eliminate the difficulties in selling your property? Make it easy to participate, use technology to your advantage. With e-commerce accelerating an estimated 10 years in just 2020 because of recent events, use technology to keep moving forward with your plan to sell.
If you are intrigued by the online selling concept, please give us at Target Auction Company an opportunity to review the benefits of this platform with you, it works. Contact us at 1-800-476-3939 and visit us at www.TargetAuction.com.
---