Auctions vs. Traditional Listings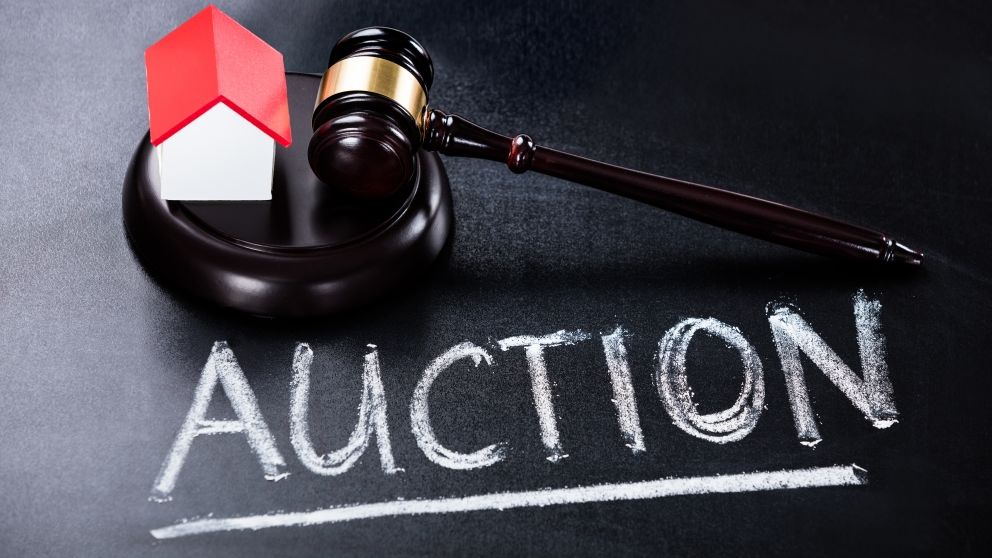 Eliminate unnecessary days on the market. Listed with no success?
Today's Sellers are Inquiring: What is the Best Program to Sell my Real Estate?
The answer is: If you want the best possible price, do so in a reasonable time, and eliminate issues - have a date-certain sale with a

professional real estate auction company
. This is a superior method as well as a smart business decision. The real estate market is always evolving, so team up with a premier auction marketing company to achieve your goals. Auction marketing is growing in popularity for valuable non-distressed property. This approach is a win-win.
Sellers
can manage the timing and conditions of the transaction while
buyers
purchase at fair value with all the terms known in advance. Real estate auctions: an efficient and logical business decision.
Check Out the Auction Benefits:
| AUCTION EVENT | ORDINARY LISTING |
| --- | --- |
| showcases your property throughout the marketplace & features only your property | advertises your property in with many others |
| | |
| accelerates the marketing period eliminating unnecessary days on the market | the property is likely to remain on the market for an extended amount of time |
| | |
| produces highly visible motivational advertising exclusive to your property | is rarely advertised outside of the MLS and when advertised it's with multiple properties, is not an exclusive campaign, advertising is minimal & relies on the the MLS too heavily |
| | |
| forces all interested parties to act on your time schedule, you manage the terms of sale and the timing | lacks the ability to create action, forcing sellers to wait on buyers |
| | |
| is the catalyst to peak buyer interest and produces offers | attempts to create interest with price reductions |
| | |
| realizes the property's true market value | presents a dilemma in determining a price for the property because the seller never wants to overprice yet recognizes the consequences of underpricing. Each has a negative impact. |
| | |
| eliminates the guesswork in determining what to ask or accept | typically doesn't have accurate comps for high value, special, and unique properties |
| | |
| presets all conditions of the sale eliminating negotiations | forces the seller to negotiate all aspects of the sale |
| | |
| secures a contingency-free contract | makes contingencies standard |
| | |
| utilizes technology and proven marketing techniques in an intense multi-channel campaign | is not heavily advertised due to the uncertainty of the property selling |
| | |
| generates offers prior to and during the event | receives few offers and multiple offers are rare |
Even though we are in the real estate auction business, Target Auction is more accurately described as being in the marketing business. Today's auctions include high-tech marketing and online bidding platforms. With Target you will eliminate unnecessary days on the market while achieving top price.
Please visit our website at www.TargetAuction.com and you can reach us at 800-476-3939. At Target Auction, we are always pleased to discuss our marketing capabilities. Thanks for your consideration.
---